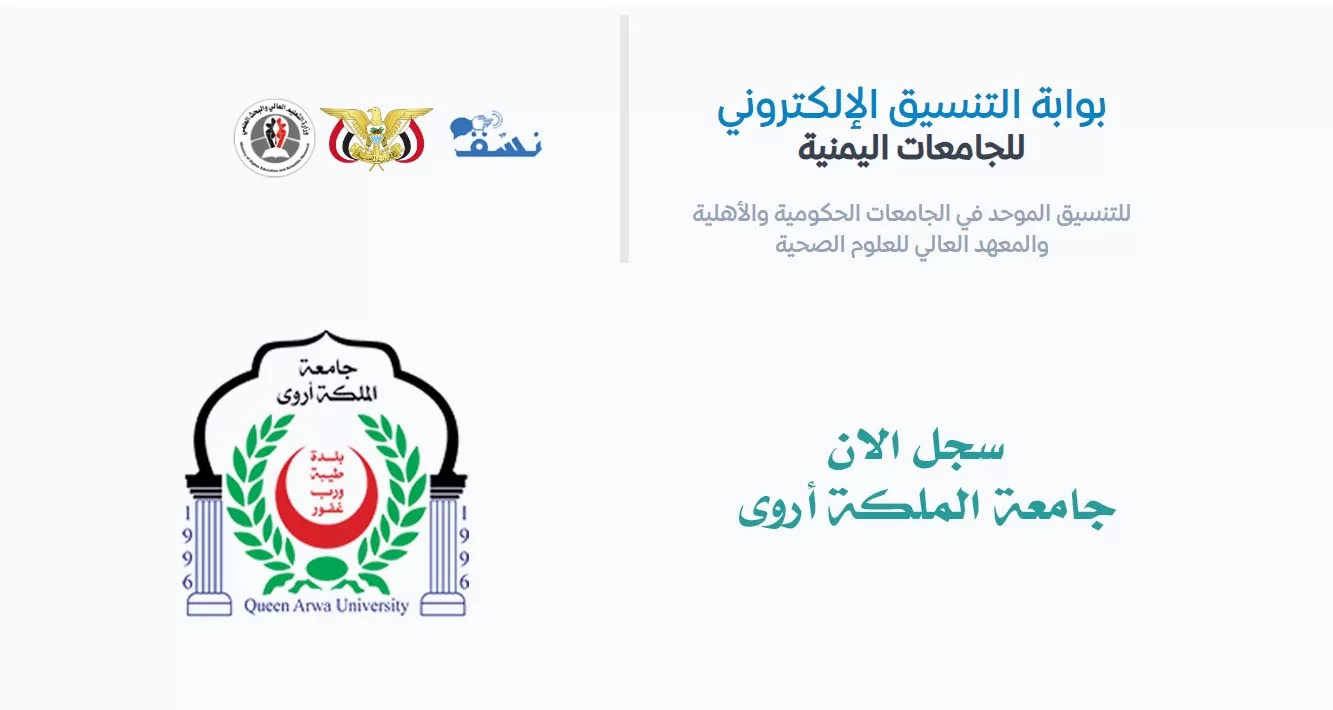 It is a unified electronic system on the Internet to organize, simplify and manage all activities related to the coordination and admission process in various educational institutions. This portal currently serves Yemeni public and private universities, as well as community colleges and technical and technical institutes affiliated to the Ministry of Technical Education and Technical Training. This system represents one of the most important current means for governing and controlling the coordination and admission process in educational institutions. The portal also allows coordination via short message service (SMS), as well as a package of various services provided via short messages related to the various stages of the coordination and acceptance process. The portal is also linked to the Ministry of Education in order to obtain student results data to ensure that the data matches and to combat fraud.
The main motive for establishing and operating the portal is to achieve the following objectives:
The possibility of managing the coordination and acceptance process and its accompanying activities in a more effective and less costly manner.
Saving time and costs for applicants from distant places to attend universities on the one hand, and reducing or eliminating overcrowding in coordination centers in universities on the other hand.
Facilitate the applicant's follow-up of the status of the multiple coordination requests to join educational institutions.
Eliminating the imbalances associated with the coordination and admission process by providing the higher supervisory and oversight authorities at the level of educational institutions and the ministries supervising them with the appropriate capabilities that allow them to control and monitor the process.
Granting the concerned departments and decision makers at various levels the ability to make quick decisions related to the coordination and acceptance process based on the availability of the appropriate information at the right time.
Preparing educational institutions to use the various student information systems and supporting work teams based on them, and the consequent gradual mechanization of work.
Facilitate the coordination process for all students wherever they are, with equal opportunities for all.
Encourage a culture of using computers, the Internet and technology among students in particular and society in general.
Solving the problem of lack of infrastructure and networking in educational institutions.

For coordination or more information, you can visit the electronic coordination portal website via the following link: